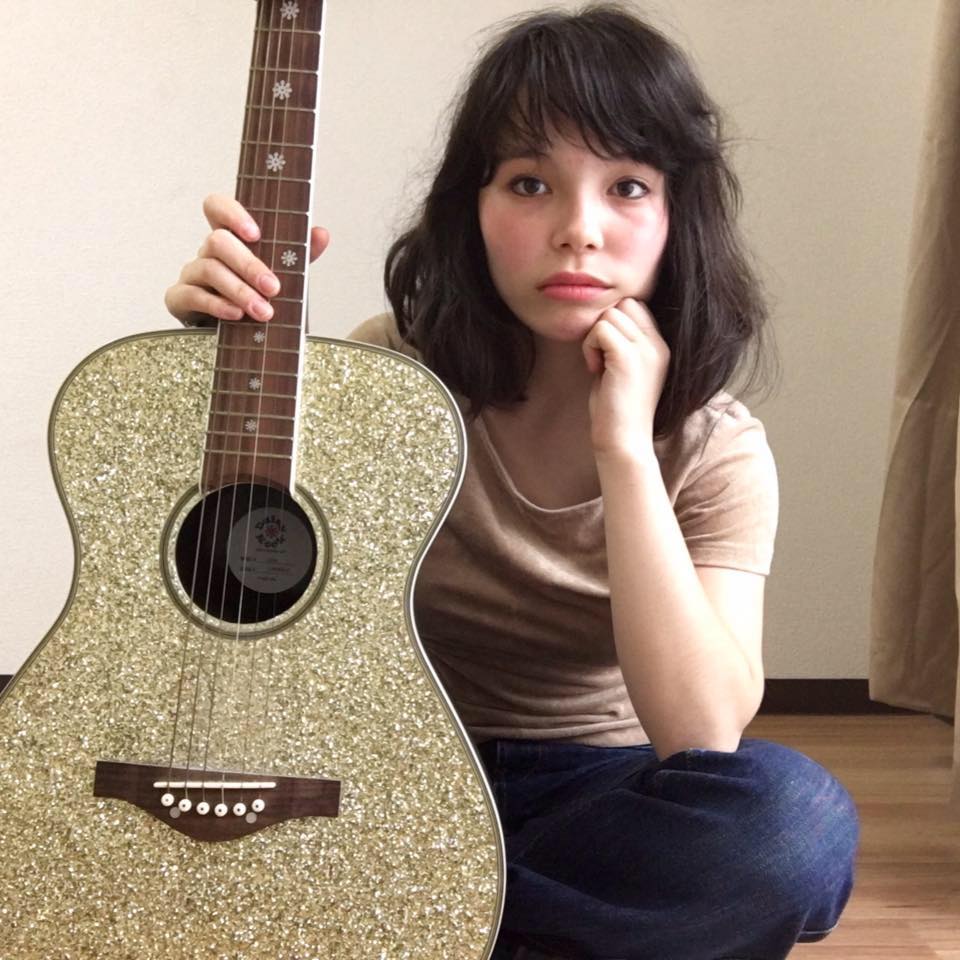 Address :
BKTV Live Stream
Tel :
(+81)-(0)6-6245-7679
Jenny – Acoustic Solo LIVE
Singer, Song-writer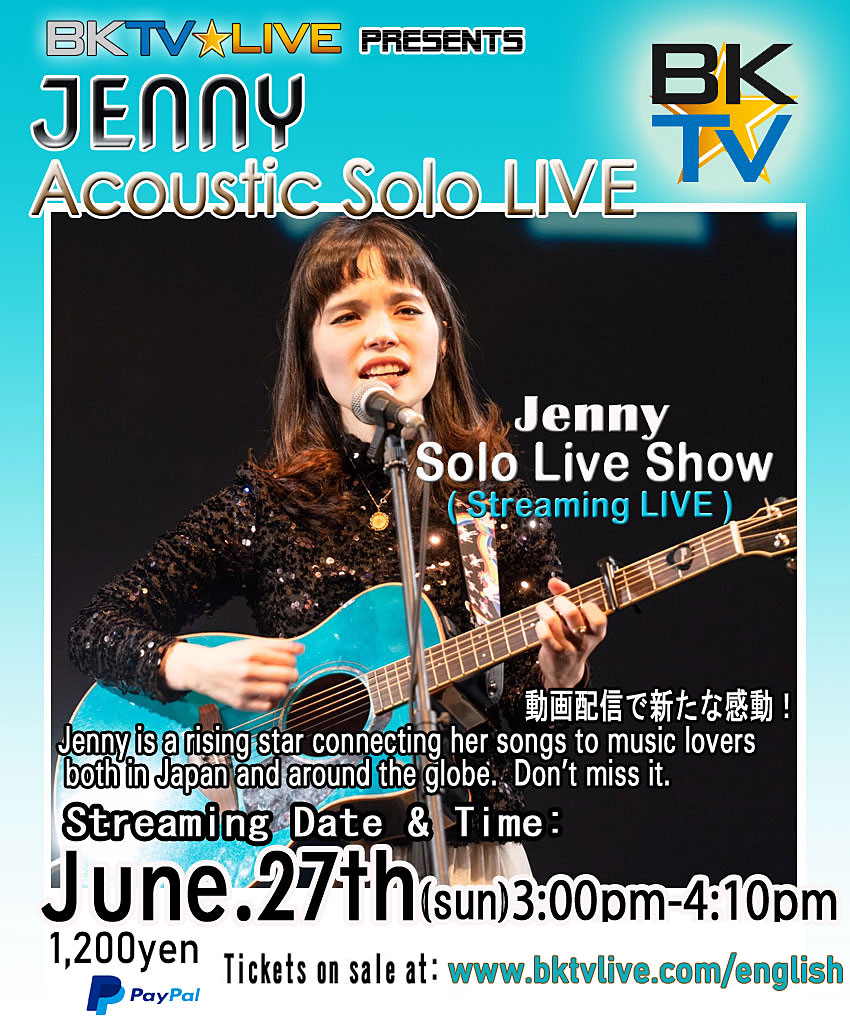 Profile
Jennifer ( Jenny ) was born in Kobe, Japan. Growing up bi-racial in Japan, ( with a Japanese mother and an American father ) her father played a huge part in Jenny's life for becoming a musician and producing her songs to this day.
Jenny is now a talented vocalist/song-writer and has released 2 albums and written over 50 songs. She composes and sings her songs both in English and Japanese in order to reach fans on both sides of her heritage. In whatever language she chooses to sing her songs, Jenny never fail to capture her audience's attention. She has a warm mesmeric charm in her voice that is soothing and heart-touching to everyone.
Jenny is a rising star in Japan connecting her songs to music lovers both in Japan and around the globe. Some of her first singles she released include songs like : For Who I Am, Dreams Come True, Shine; and some memorable songs from her Albums include: Go With The Flow, You're The Root Of All That's Good, Hontouni, My Dear Jamie and many more.
Musician
JENNY (JENNIFER MIYABI LICHTENSTEIN)
Genre
Contemporary Pops
Date
27th June 2021

(SUN)

Time
1st Stage: 3:00 pm ~ 3:30pm 2nd Stage: 3:40pm ~ 4:10pm
Break time
3:30pm ~ 3:40pm
Ticket price
¥1,200(Tax incl)
Ticket vendors
Livepocket or Pay directly with PayPal
Payment methods
Credit cards

Ticket sales have ended.

* The Live Pocket logo used on this site is a registered trademark of Avex Corporation.
Buy tickets at Live pocket official site
Ticket sale ends on June 26th, 2021 at 12:00 midnight (Japan Time)