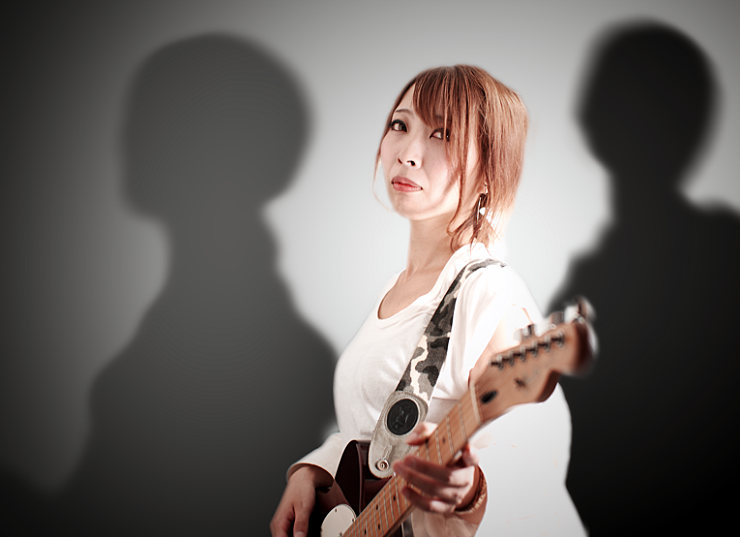 Address :
BKTV Live Stream
Tel :
(+81)-(0)6-6245-7679
LUCY – Acoustic SOLO LIVE
Japanese musician - singer and songwriter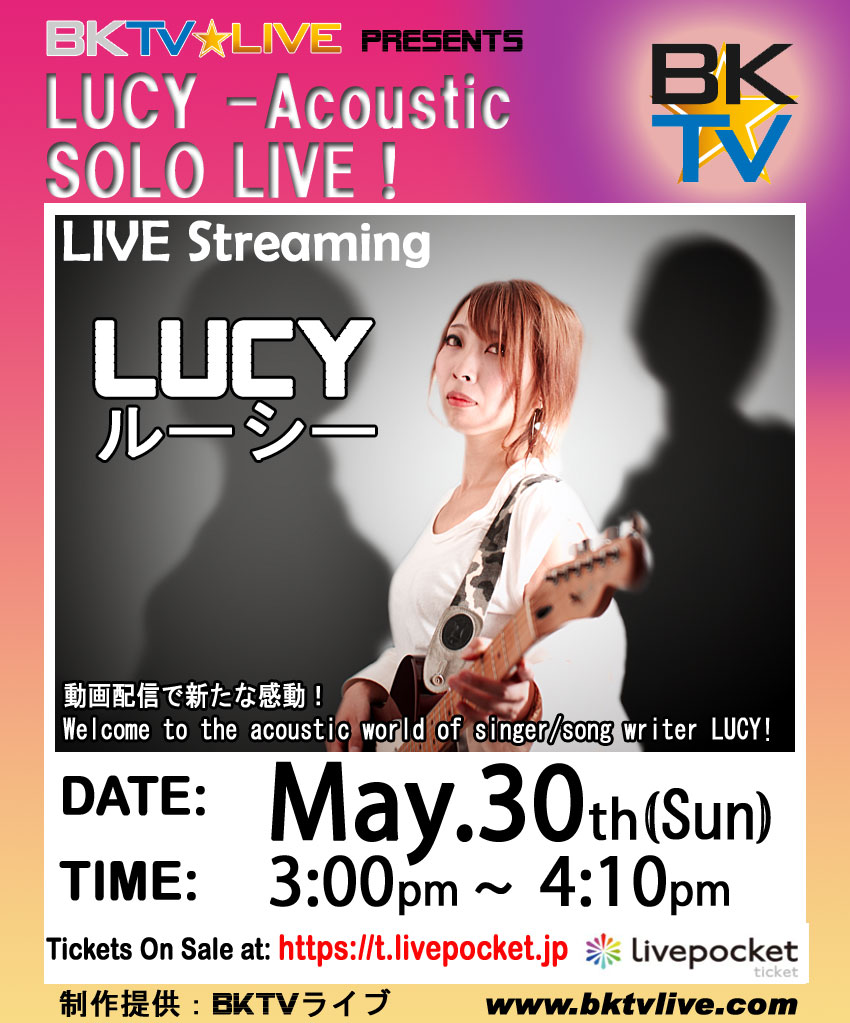 Profile
Lucy is a talented singer and songwriter. With her touching and soothing voice, she captures and pulls her listeners into her songs. She is a versatile and talented musician with a range of styles to please her audience.
She is also active in live houses such as Recital Hall, Minoya Hall, Margie Beat, Back Beat etc. She is a member of the global Cubase accreditation body DAW, she is also a lyricist, a composer and a vocalist working with other creators of Studio Memory.
She participated in several music festivals such as Spirits Winter Team, TMF, and Emergency Japan. She is also a member of Watanabe Flower and plays bass and guitar.
In 2020, she formed the rock band "Monsterkakumei". She and the band has appeared on Sun TV, FM Osaka, and Mainichi Broadcasting shows. She is very active on various SNS platforms including Live broadcasts on 17LIVE.
Musician
LUCY
Genre
Japanese Pops
Date
30th May 2021

(SUN)

Time
1st Stage: 3:00 pm ~ 3:30pm 2nd Stage: 3:40pm ~ 4:10pm
Break time
3:30pm ~ 3:40pm
Ticket price
¥1,200(Tax incl)
Ticket vendors
Livepocket or Pay directly with PayPal
Payment methods
Ticket sales have ended.
* The Live Pocket logo used on this site is a registered trademark of Avex Corporation.
Buy tickets at Live pocket official site
May 28, 2021 End of sale at 11:59 pm