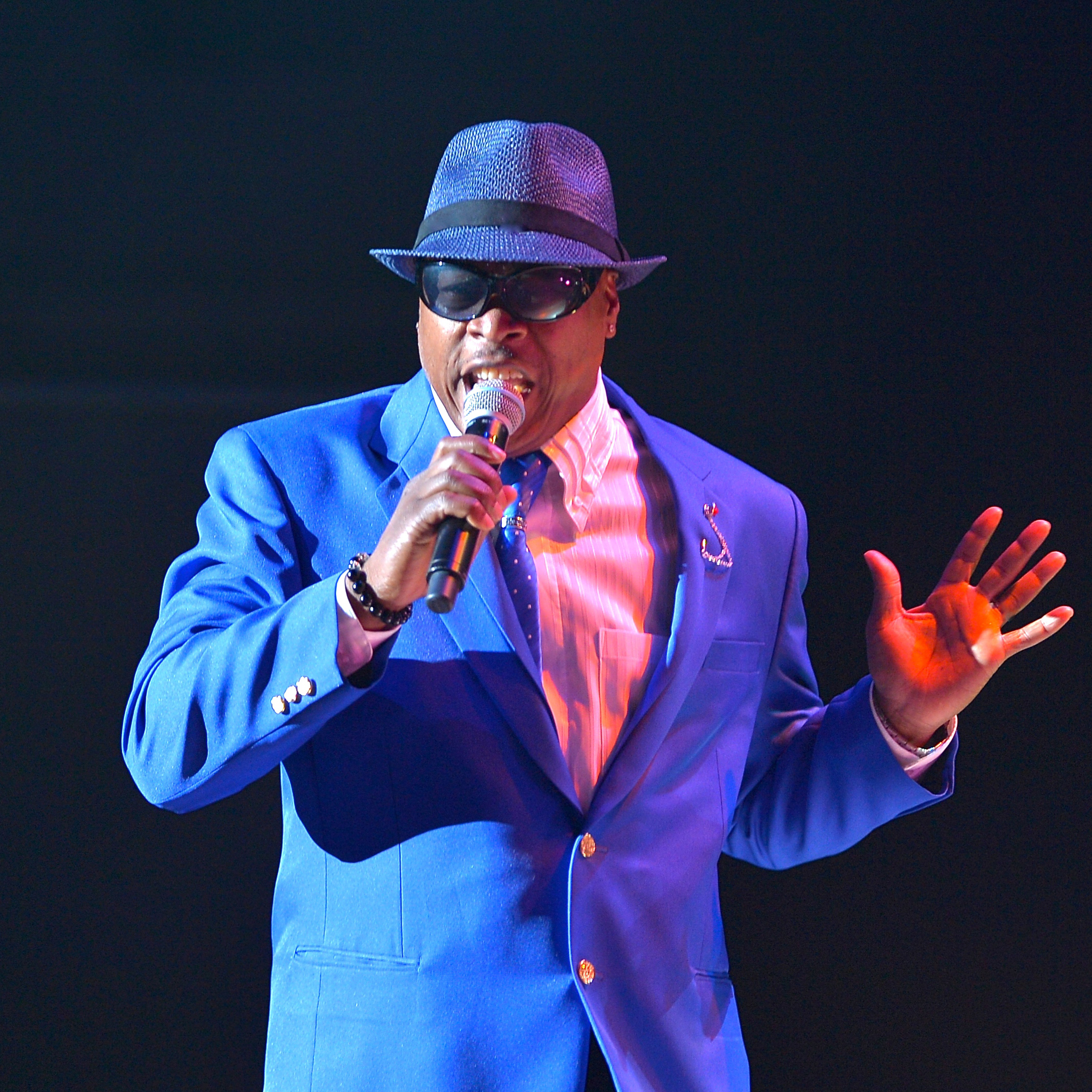 Address :
BKTV Live Stream
Tel :
(+81)-(0)6-6245-7679
Curtis Traylor SOLO LIVE – R&B, Soul, Funk.
Singer, Song-writer, recording artist. Lead vocalist...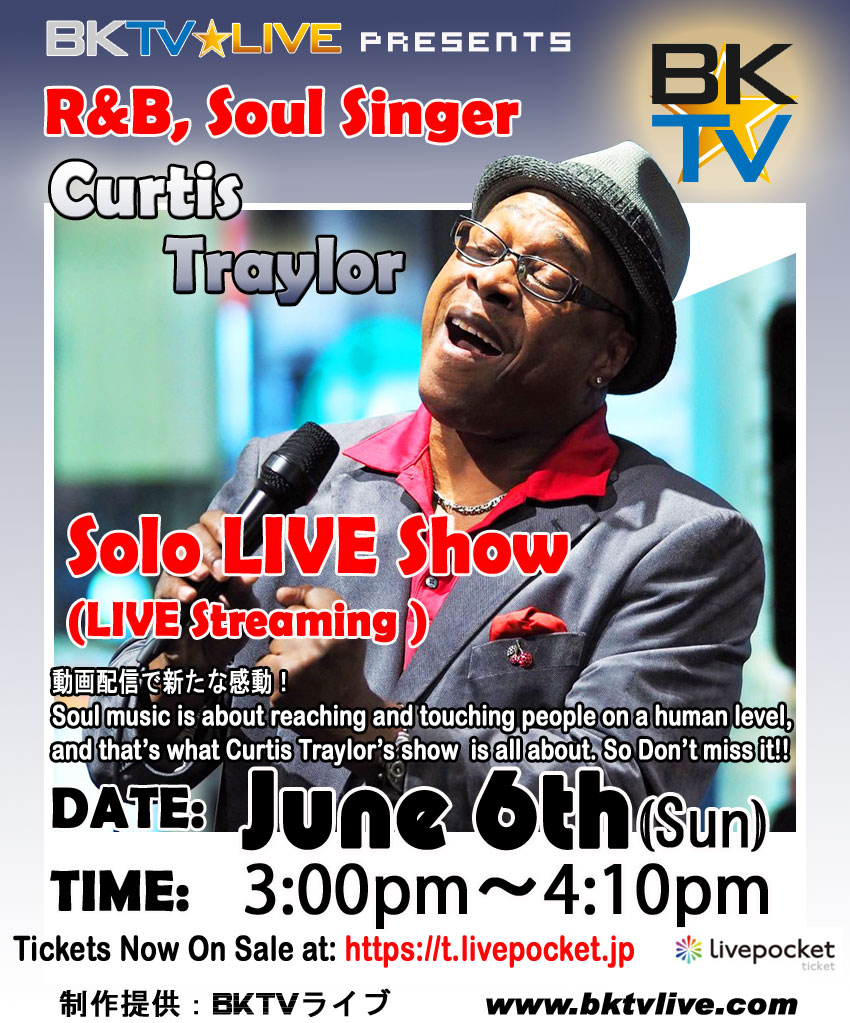 Profile
An accomplished Vocalist with a strong background in music.
Performer as a vocalist in several national and international venues.
Vocal Instructor
Band Leader
Professional Experience:
Worked with known Gospel artist such as, Carolyn Traylor, Bobby Jones, Jackson Southernaires, Luther Barnes, Highway QCS
Worked with major advertising companies such as Nike Inc; Budweiser, Time Warner Cable & HBO.
Church Choir Director
Professional Experience and Performing Venues
Opening act for Tina Marie…………………Ventura, Ca.
Opening act for Gerald Albright……………Oxnard,Ca.
Opening Act for Jeff Lorber…………………Oxnard, Ca.
Performances @ House of Blues…………..LA, Ca.
Performed @ the Mucker Shoot Casino…..Seattle, Wa.
Main Stays
Venetian Hotel and Casino………………Las Vegas
Hilton Hotel……………………………….Scottsdale, AZ.
Perform @ Tournament Country Club….Houston, Tex
Performing @ Southern Jazz Festival…New Orleans
Bellagio Hotel and Casino……………….Las Vegas
Paris Hotel and Casino…………………..Las Vegas
Rio Hotel and Casino…………………….Las Vegas
Performed @ BB King's Restaurant……Memphis,Tenn.
Rio Hotel and Casino…………………….Las Vegas
Paris Hotel and Casino…………………..Las Vegas
HBO Wrap Parties………………………..Hollywood,Ca.
Budweiser private party………………….St. Louis, Mo.
Currently performing @ Conrad Hotel, Osaka, Japan
Musician
CURTIS TRAYLOR
Genre
R&B, Soul, Blues, Funk
Date
6th June 2021

(SUN)

Time
1st Stage: 3:00 pm ~ 3:30pm 2nd Stage: 3:40pm ~ 4:10pm
Break time
3:30pm ~ 3:40pm (Japanese Interpreter: Junya)
Ticket price
¥1,300(Tax incl)
Ticket vendors
Livepocket or Pay directly with PayPal
Payment methods
Credit cards
* The Live Pocket logo used on this site is a registered trademark of Avex Corporation.
Buy tickets at Live pocket official site
Ticket sale ends on June 5th, 2021 at 12:00 midnight (Japan Time)