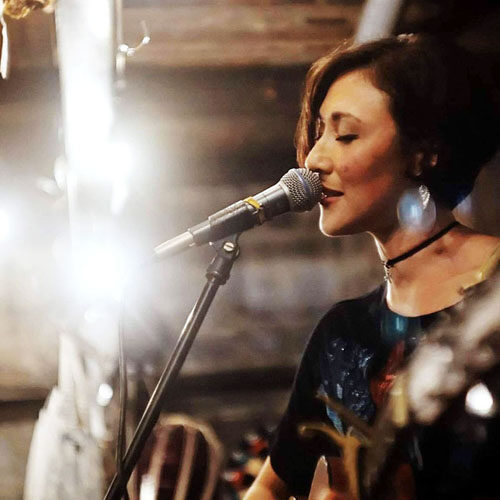 Address :
BKTV Live Stream
Tel :
(+81)-(0)6-6245-7679
TENDER- Acoustic Live Session
Vocalist, Singer, Song-writer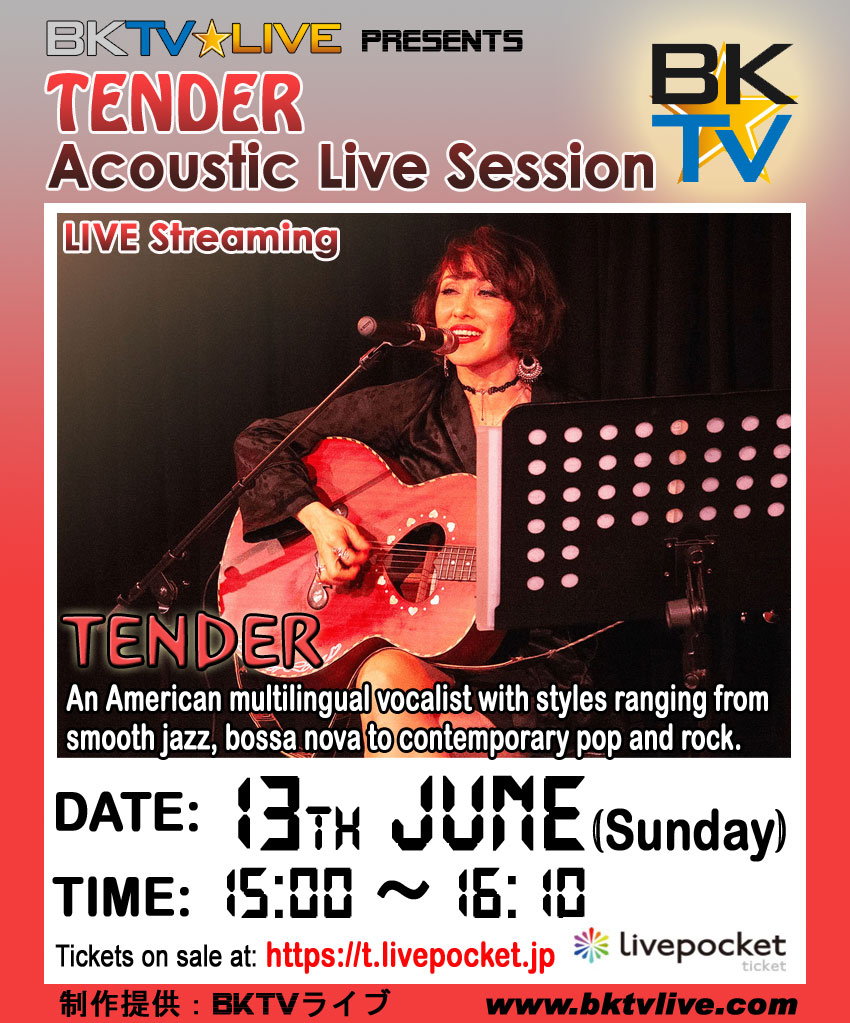 Profile
Tender Armstrong is an American multilingual vocalist. Languages include English ,French, Spanish, Japanese, Portuguese. Working performer for more the 20 years, Tender styles range from smooth jazz, bossanova to contemporary pop and rock. She has performed in big bands, trios, duo,and as a solo artist.
Venues include 5 star hotels and clubs such as Hilton , Ritz Carlton, Hyatt Regency, Westin, Xex, Salvatore and many more. Others include music festivals and major events around Japan. Small cafes, department stores and weddings and private functions and Charities . ( walk the line premier party for FOX. And The Last Samurai. Charity gala including The Hope foundation and Water for life gala.
Her voice can be heard in television shows, CMs ,Video games and public announcements. ( Segaworld, Panasonic, Pockey chocolate company, Sony Tender has also been a guest on FM 802 FM Cocolo , Kiss FM Kobe. and Blackan music Radio
Aside from singing, Tender is also a trained dancer in hip hop, contemporary, latin and bollywood. Performing for the Indian ambassador consulate dinner party. And Opening act for AKB40. Osaka New Years Count down.
Tender is a freelance lyricist . Writing for recording artists and for CMs and promotional work. Companies include Blue
Splash , Blue Orb, Future Audio Universe. She also writes her own original songs and has been featured in the Japanzine and FM Cocolo. She win first prize at Hard Rock Cafe global battle of the bands competition.
Musician
TENDER ARMSTRONG
Genre
Pops, Smooth jazz, Bossa nova
Date
13th June 2021

(SUN)

Time
1st Stage: 3:00 pm ~ 3:30pm 2nd Stage: 3:40pm ~ 4:10pm
Break time
3:30pm ~ 3:40pm (Japanese Interpreter: Junya)
Ticket price
¥1,300(Tax incl)
Ticket vendors
Livepocket or Pay directly with PayPal
Payment methods
Credit cards

Ticket sales have ended.
* The Live Pocket logo used on this site is a registered trademark of Avex Corporation.
Buy tickets at Live pocket official site
Ticket sale ends on June 12th, 2021 at 12:00 midnight (Japan Time)