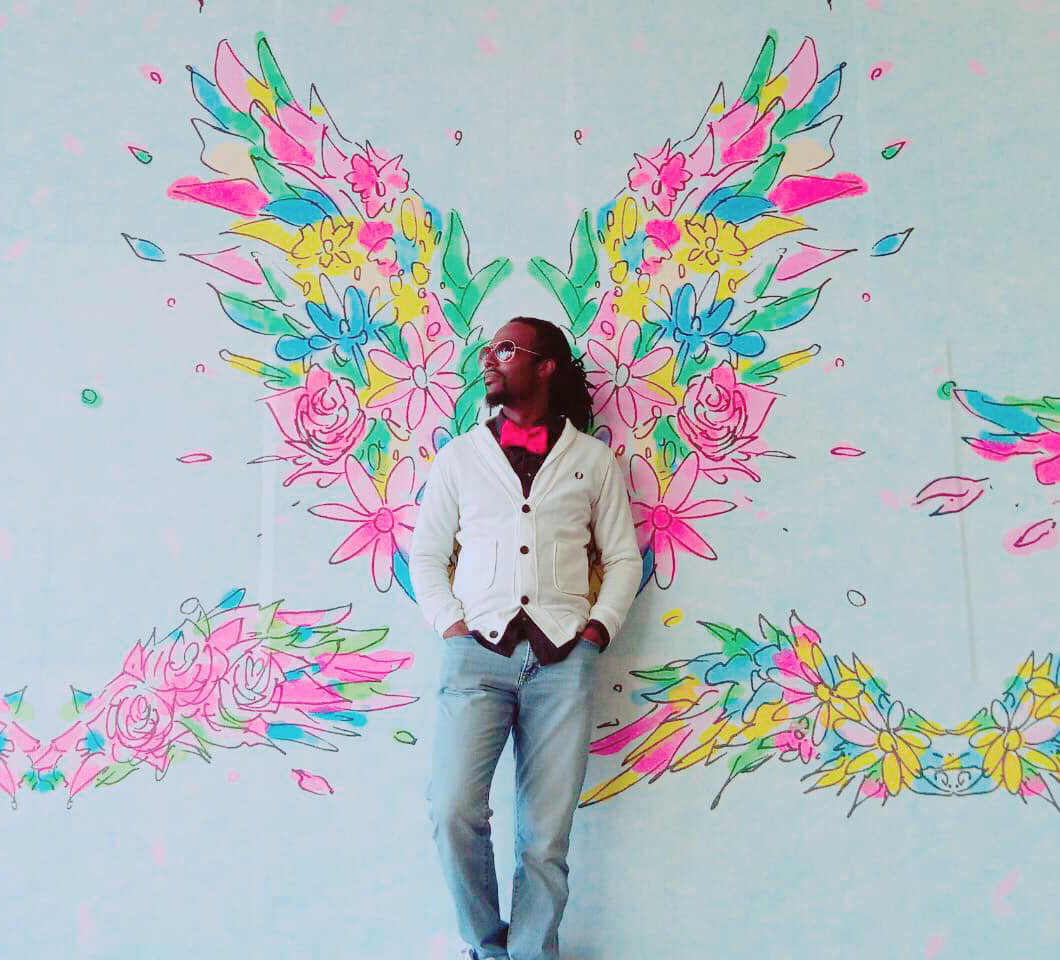 Address :
BKTV Live Stream
Tel :
(+81)-(0)6-6245-7679
Gordon Hyppolite – Gospel Solo LIVE
Singer, Song-writer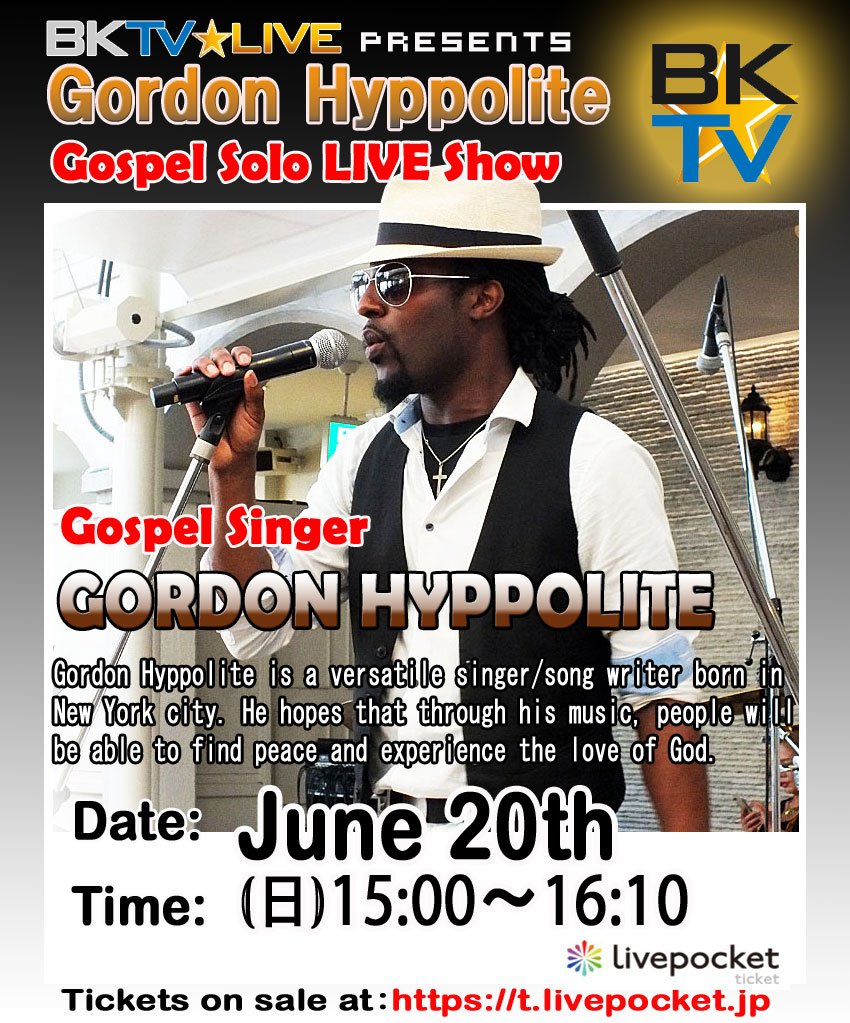 Profile
Gordon N Hyppolite was born in Brooklyn, New York, and raised in Montreal Canada. Coming back to Brooklyn in mid elementary school, his love for the arts began to grow, particularly, music.
Untrained, Gordon started imitating video game music on the piano as a hobby and created covers of popular titles such as, Zelda, Final Fantasy 7, and Chrono Trigger, just to name a few.
In College, Gordon started to become highly active in the dance scene through hip-hop dancing, break dancing, and contemporary dancing. Gordon believes that through the arts, there is a psychological barrier that can be overcome which can enable people to reach a realm that is outside of our senses.
It is his hope that through his music, people will be able to find peace and experience the love of God.
Musician
GORDON N HYPPOLITE
Genre
Gospel
Date
20th June 2021

(SUN)

Time
1st Stage: 3:00 pm ~ 3:30pm 2nd Stage: 3:40pm ~ 4:10pm
Break time
3:30pm ~ 3:40pm
Ticket price
¥1,300(Tax incl)
Ticket vendors
Livepocket or Pay directly with PayPal
Payment methods
Credit cards
* The Live Pocket logo used on this site is a registered trademark of Avex Corporation.
Buy tickets at Live pocket official site
Ticket sale ends on June 19th, 2021 at 12:00 midnight (Japan Time)