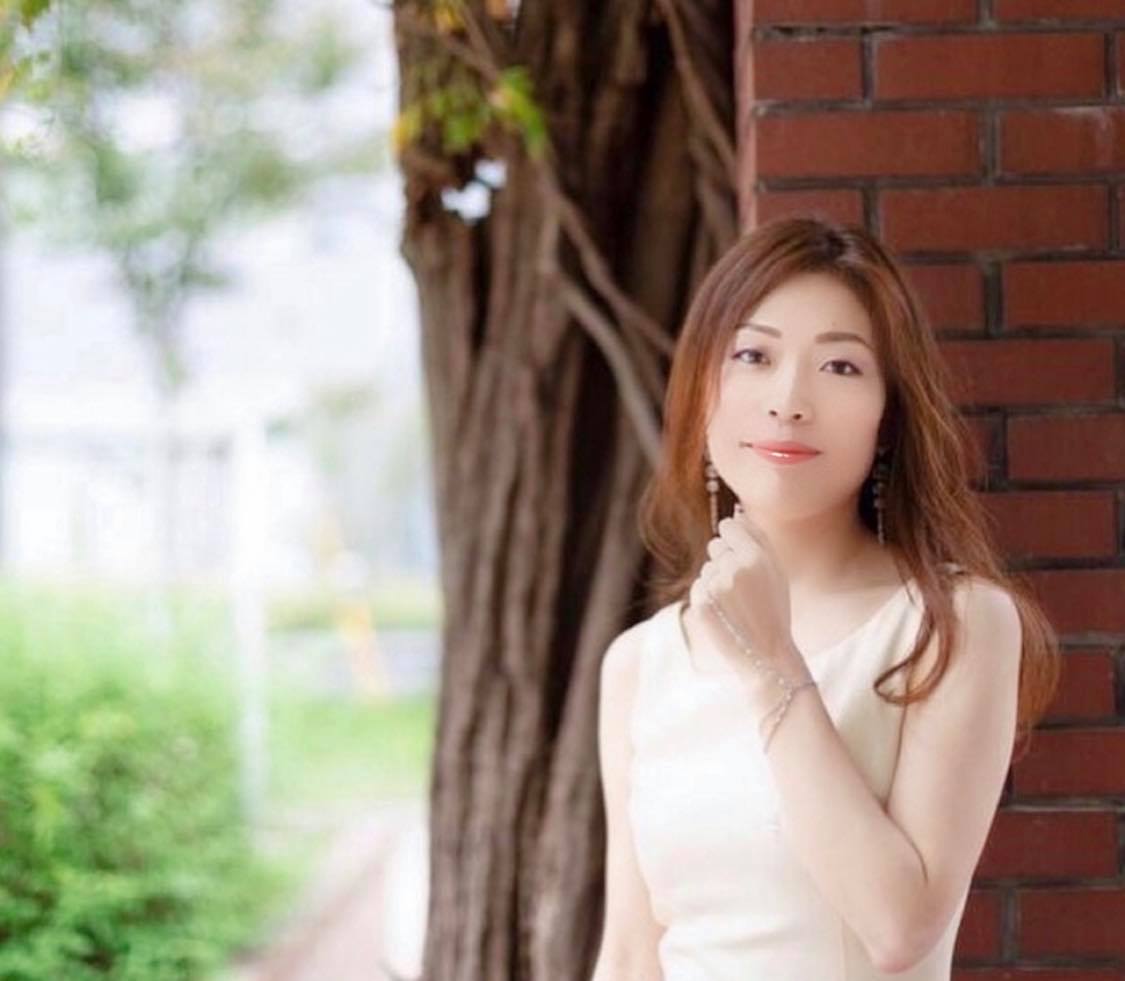 Address :
BKTV Live Stream
Tel :
(+81)-(0)6-6245-7679
Saori Nishizono – Duo Live Session
Singer, Song-writer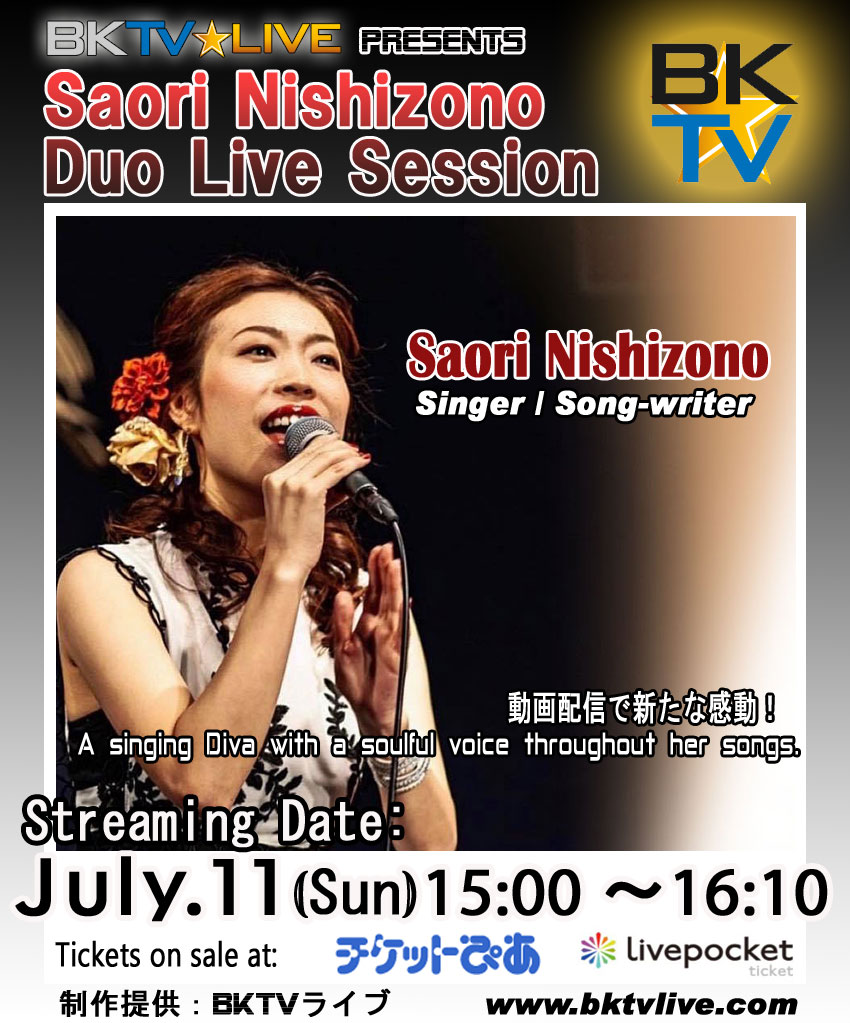 Profile
Saori Nishizono is branded as the "Diva to energize the earth" because of her "soulful joy of living" that she portrays in her songs. She performs mainly in Kansai, at Jazz Clubs, film festivals, and large audience parties at Kobe Portpia Hotel. Saori is a versatile singer and her genre includes standard Jazz, Pops and original songs she performs according to the venue and concept.
Apart from being a lyricist and composer, Saori Nishizono is also a vocal expert and is active as a voice analyst and voice trainer. She collaborates with musicians in different genres like "Fashion and voice", "Aroma and voice", "Yoga and voice workshop etc.
Her YouTube channel is "Diva that energizes the earth". Delivering music and dialogues on various topics.
Musician
SAORI NISHIZONO ( Guitarist : Akio )
Genre
POPs, Standard Jazz
Date
11th July 2021

(SUN)

Time
1st Stage: 3:00 pm ~ 3:30pm 2nd Stage: 3:40pm ~ 4:10pm
Break time
3:30pm ~ 3:40pm
Ticket price
¥1,300(Tax incl)
Ticket vendors
Livepocket or Pay directly with PayPal
Payment methods
Credit cards

Ticket sales have ended.
* The Live Pocket logo used on this site is a registered trademark of Avex Corporation.
Buy tickets at Live pocket official site
Ticket sale ends on July 10th, 2021 at 12:00 midnight (Japan Time)