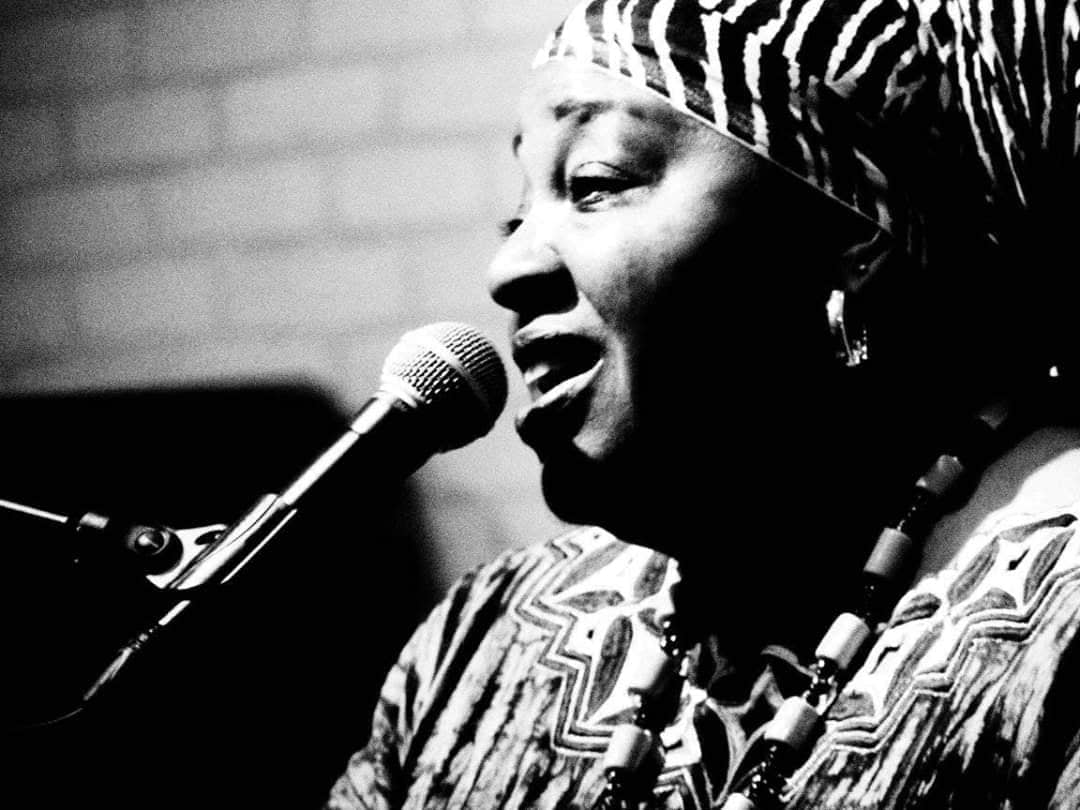 Address :
BKTV Live Stream
Tel :
(+81)-(0)6-6245-7679
Cassandra Peake Gospel Live Show
Gospel Vocalist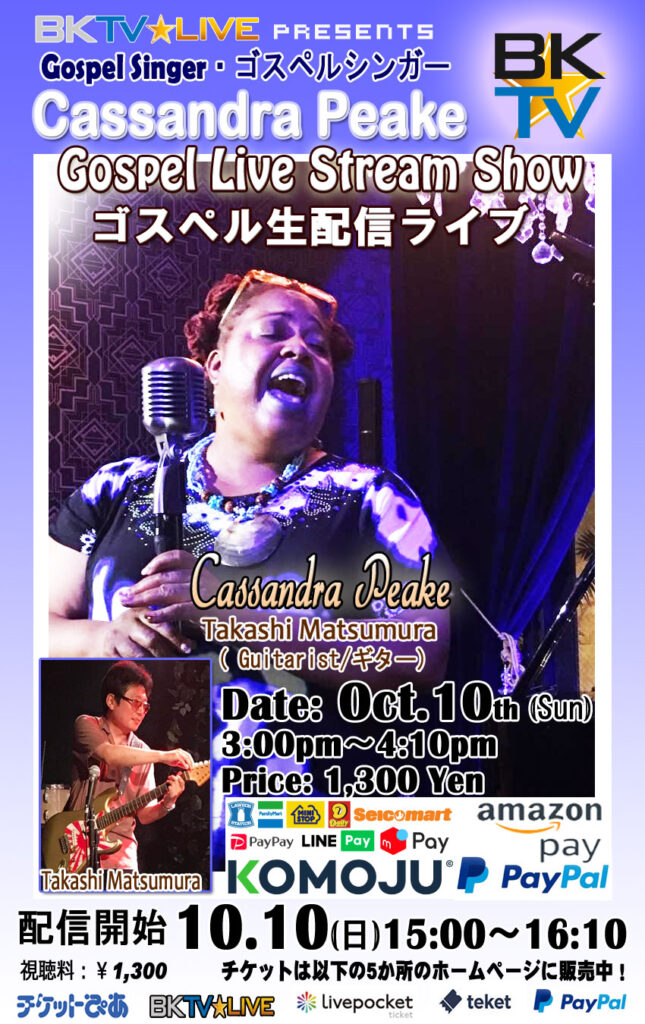 Gospel Singer: Cassandra Peake.
Profile
Cassandra Peake: Gospel, Jazz and Blue , artist from Chicago, Ill. U.S.A. Cassandra begin playing piano at the age of 4 ,studying different genres of music, at Earl Bedford School Of Music on the Westside Of Chicago, Ill. She begin playing and directing gospel at her church at the age of 12.
Cassandra Majored in Music in high school and college. She taught Music for k-8th grade , and as a Music Therapist for Social Service Agencies. Music Service Minister of Music for Churches in Chicago, Ill.
Japan Grace Church, Harlem Gospel Missionaries Ministry, KJCC Church, Life Church ( orphanage) Yodogawa Christian Hospital ( Children Hospice, Music Therapy)
Music Accomplishments:
Jeffrey Quest and Muzark Pierre Walker and Project Sanctified George Mays and the Voices Of Praise Royal Horse Rug Time Osaka Azul New Suntory Zatto Four Ritz Carlton Hotel Osaka Marriott Hotel Swiss Hotel St. Regis American Park, Kobe Oriental Hotel Hankyu New York Festival Green Plaza , Osaka ( Weddings)
   Musician    
Cassandra Peake. (Special Guest: Guitarist Takashi Matsumura)
Genre
Gospel music
Date
10th October 2021

(SUN)

Time
1st Stage: 3:00 pm ~ 3:30pm/2nd Stage: 3:40pm ~ 4:10pm
Break time
3:30pm ~ 3:40pm
Ticket price
¥1,300(Tax incl)/ (US$ 12.00 )
Ticket vendors
PayPal
Paypal payment