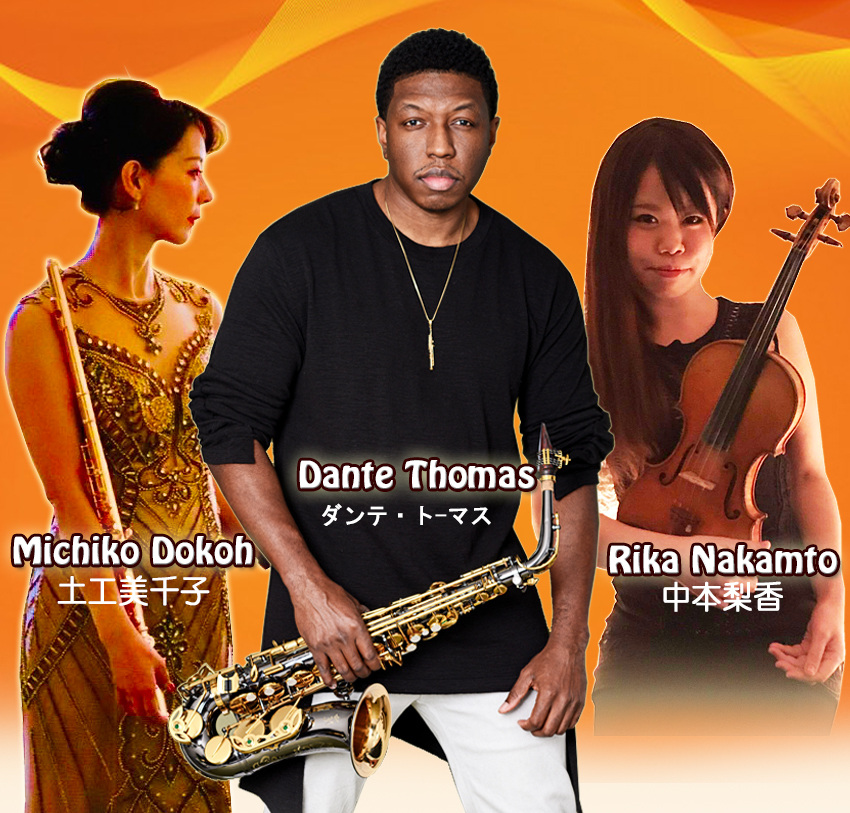 Address :
BKTV Live Stream
Tel :
(+81)-(0)6-6245-7679
CLASSIC INSTRUMENTALS TRIO LIVE SHOW
A triple performance of saxophone, violin, and flute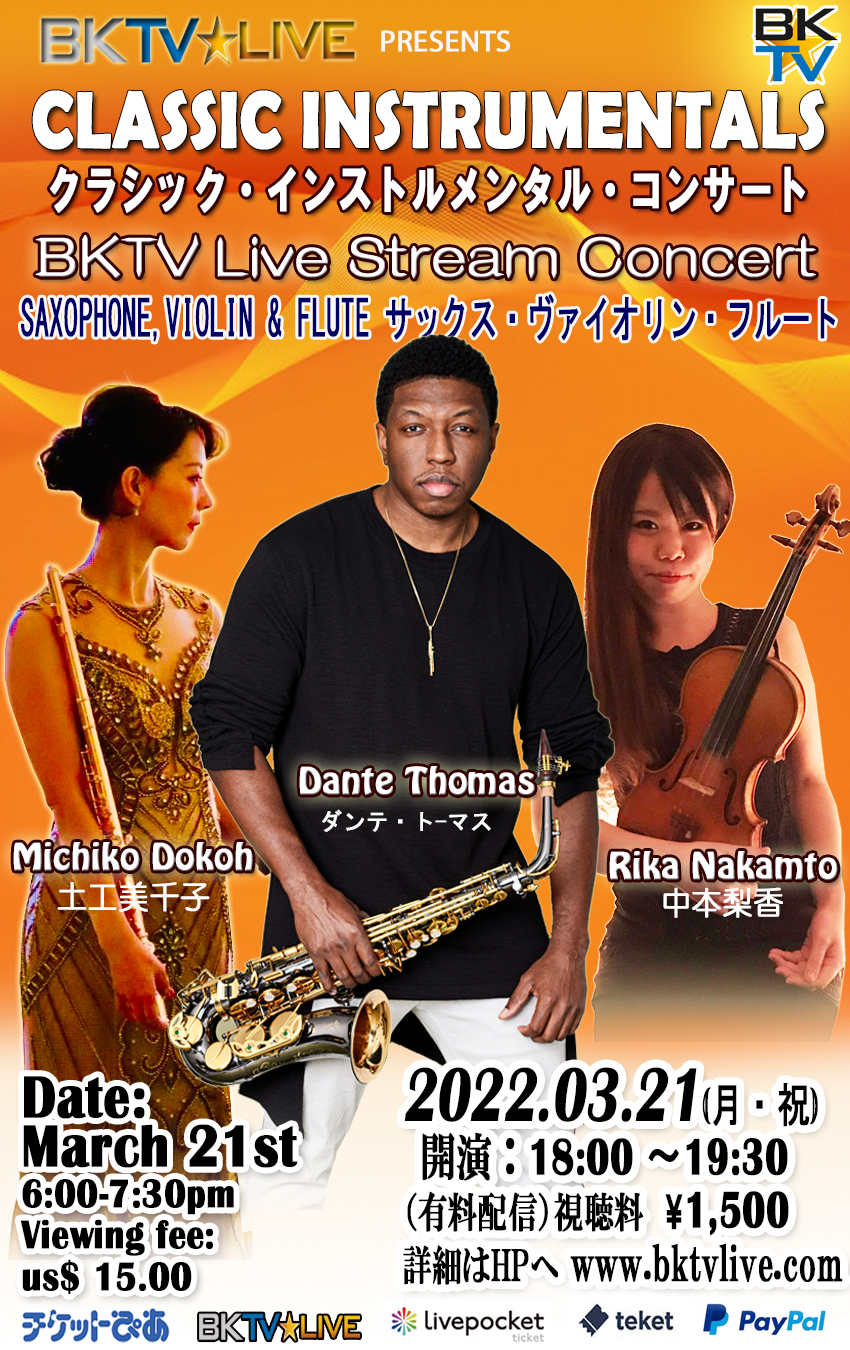 Welcome to BKTV's first Live stream instrumental concert "CLASSIC INSTRUMENTALS", coming to you Live on BKTV stream
The show will feature the sensational Sax player Dante Thomas from the US, Japanese Flutist Michiko Dokoh and violinist Rika Nakamoto.
Music has no boundaries and this East meets West collaboration is a wonderful event to spend 90 minutes of your day enjoying classic instrumental music from some of the best musicians performing in Japan. Don't miss it.
Yuo can purchase your ticket here using PayPal.
Saxophone
Violin
Flute
   Musician    
DANTE THOMAS, MIKA NAKAMOTO, MICHIKO DOKOH
Date
21st March 2022

(MONDAY)

Time
6pm to 7:30pm ( 90 min )
Break time
–
Ticket price
1,000 Yen   /    US$ 10.00
Ticket vendors
PayPal
Paypal payment
・ Please check the recommended streaming environment in advance.
■ Recommended environment
For Smart phones & tablets:
・ IOS 11.0 or later (Safari latest version)
・ Android OS 5.0 or later (Google Chrome latest version)
For PCs & computers:
Please be sure to have either Windows 10 or higher (latest version of Google Chrome / Safari / MS Edge / Firefox) or MacOS 10.9 or higher (latest version of Google Chrome / Safari / Firefox) ready for
viewing.