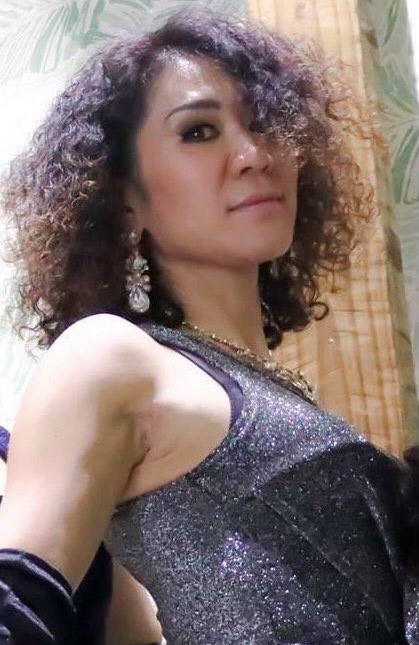 Address :
BKTV Live Stream
Tel :
(+81)-(0)6-6245-7679
Yucco Gospel Live Stream Show
Gospel Vocalist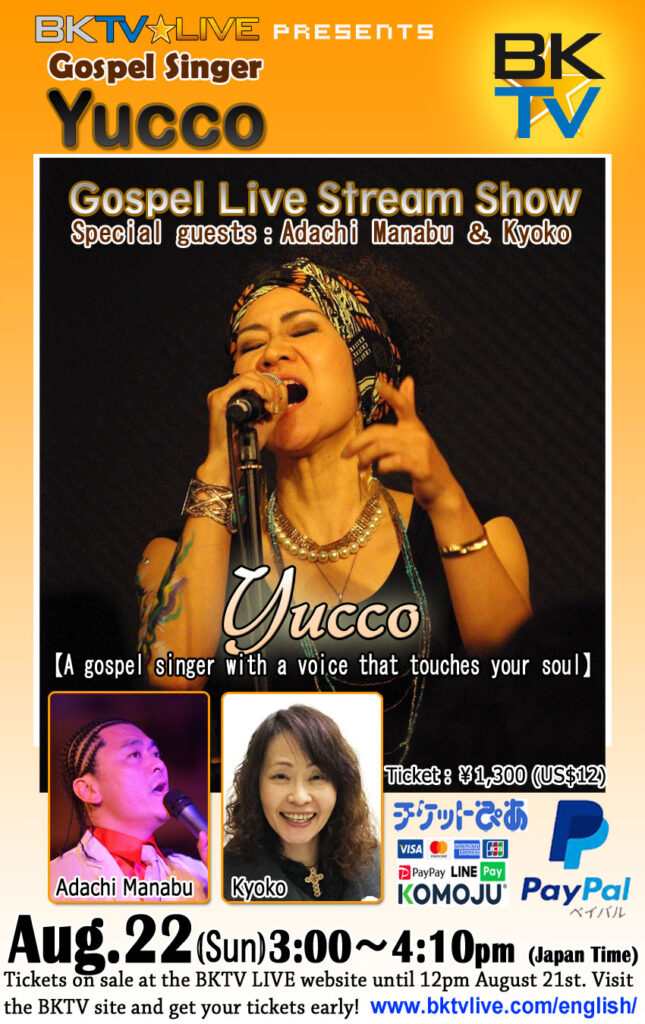 Gospel Singer.
Yucco Profile
I became interested in Gospel when I visited a church near my home and joined the gospel choir led by Mr. Adachi. He is now the leader of the Wings Gospel Choir of which I am a member.
I am also a member of the vocal unit called "Wise Diva" consisting of four female choir vocalists. We perform at weddings and other Live events.
In recent years I also produced and distributed videos of "Mikotoba Gymnastics" exercise that uses the words and songs of the Bible. Through these experiences, I want to share God's love with as many people as possible and enjoy doing it through the Gospel.
   Musician    
YUCCO (Special Guests: Adachi Manabu & Kyoko)
Genre
Gospel, Soul music
Date
22nd August 2021

(SUN)

Time
1st Stage: 3:00 pm ~ 3:30pm 2nd Stage: 3:40pm ~ 4:10pm
Break time
3:30pm ~ 3:40pm
Ticket price
¥1,300(Tax incl)
Ticket vendors
PayPal
Paypal payment